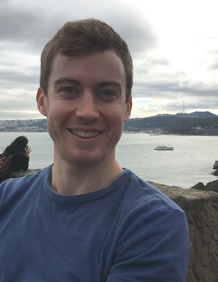 Assistant Professor
UMass Lowell
Kennedy College of Sciences
Envir., Earth & Atmos. Science
Olney Hall 102C
One University Ave.
Lowell, MA 01854

Email: james_heiss@uml.edu Phone: (978) 934-6304

Google Scholar
ResearchGate
I am an Assistant Professor at the University of Massachusetts Lowell with research focused on the role of terrestrial and oceanographic forcings on coastal groundwater dynamics.
Biogeochemical processes in coastal aquifers can alter the fate and fluxes of chemicals in groundwater before entering receiving coastal water bodies. These zones of reactivity are formed as a result of complex groundwater flow, mixing, and solute transport processes that are driven by hydrologic forcings over a range of temporal and spatial scales. My research involves identifying the role of these forcings on impacting subsurface flow behavior and the distribution, fate, and fluxes of nutrients and other chemicals in coastal aquifers. I use a combination of field experiments and coupled numerical groundwater flow and reactive transport models to investigate those processes.
Undergraduate and graduate students interested in coastal field work and/or numerical groundwater modeling are encouraged to contact me about available research opportunities.